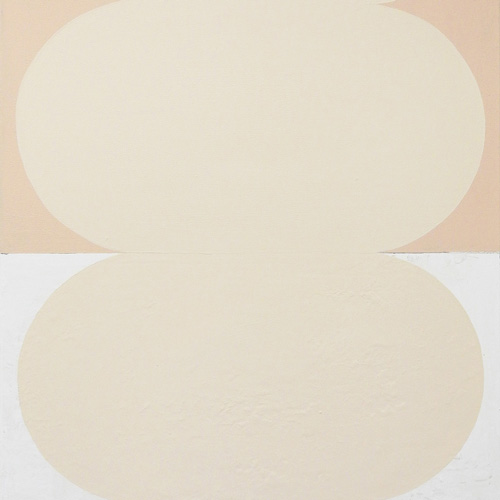 Elisa Alberti
Die in Bruneck (Südtirol) aufgewachsene und in Kiel geborene bildende Künstlerin kombiniert in ihren Arbeiten verschiedene Ebenen grafischer und malerischer Elemente, arbeitet an Schichten, verbindet Linien und löst Oberflächen auf. Papier, Holz oder Leinwand sind Elisa Albertis Spielfelder, auf denen sie Farben, Linien und Formen verteilt, wobei Vordergrund und Hintergrund eine wesentliche Rolle spielen.
Die Künstlerin entwickelt ihre Arbeiten normalerweise in Zyklen, in denen sie zusammenhängende Serien aufbaut. In diesen Arbeitszyklen schafft sie eine Vielzahl von Zeichnungen und Gemälden, die ein verwandtes formales Prinzip offenbaren. In ihren Kompositionen werden Farben eher reduziert oder auf wenige Farbtöne beschränkt, die durch Abstufungen und Nuancen chromatisch erweitert werden.
Selected Exhibitions
2020
Parallel Vienna, Galerie Gans
2019
"Living Studio", space Q21, Vienna (curated by Jan Arnold Gallery)
Artist Statement Parallel Vienna with Galerie Sophiavonhier, Vienna
"Augenlust", Gallery Sophiavonhier, Salzburg
"Between the lines", Xhibit, Vienna
"New Tradition" as part of the Bina19-International Architecture Week, Likovna Galerja, Belgrad
"19/Kunstakt/Handle with care", chancery Fellner Wratzfeld Partner, Vienna
2018
"GENESIS", Tryfon Art Residency, Lesbos (Greece)
"Druckgrafik am Brillantengrund", Hotel am Brillantengrund, Vienna
2016
"Punkt.Strich", Projectspace "das Manfred", Vienna
Groupexibithion mit Johannes Bosisio at artspace Variatio, Bruneck
Life
Geboren in Kiel (D), am 09. Juni 1992, aufgewachsen in Bruneck (Südtirol).
Studium an der Akademie der bildenden Künste in Wien in der Klasse für Grafik und druckgrafische Techniken bei Prof. Gunter Damisch und bei Prof. Christian Schwarzwald.